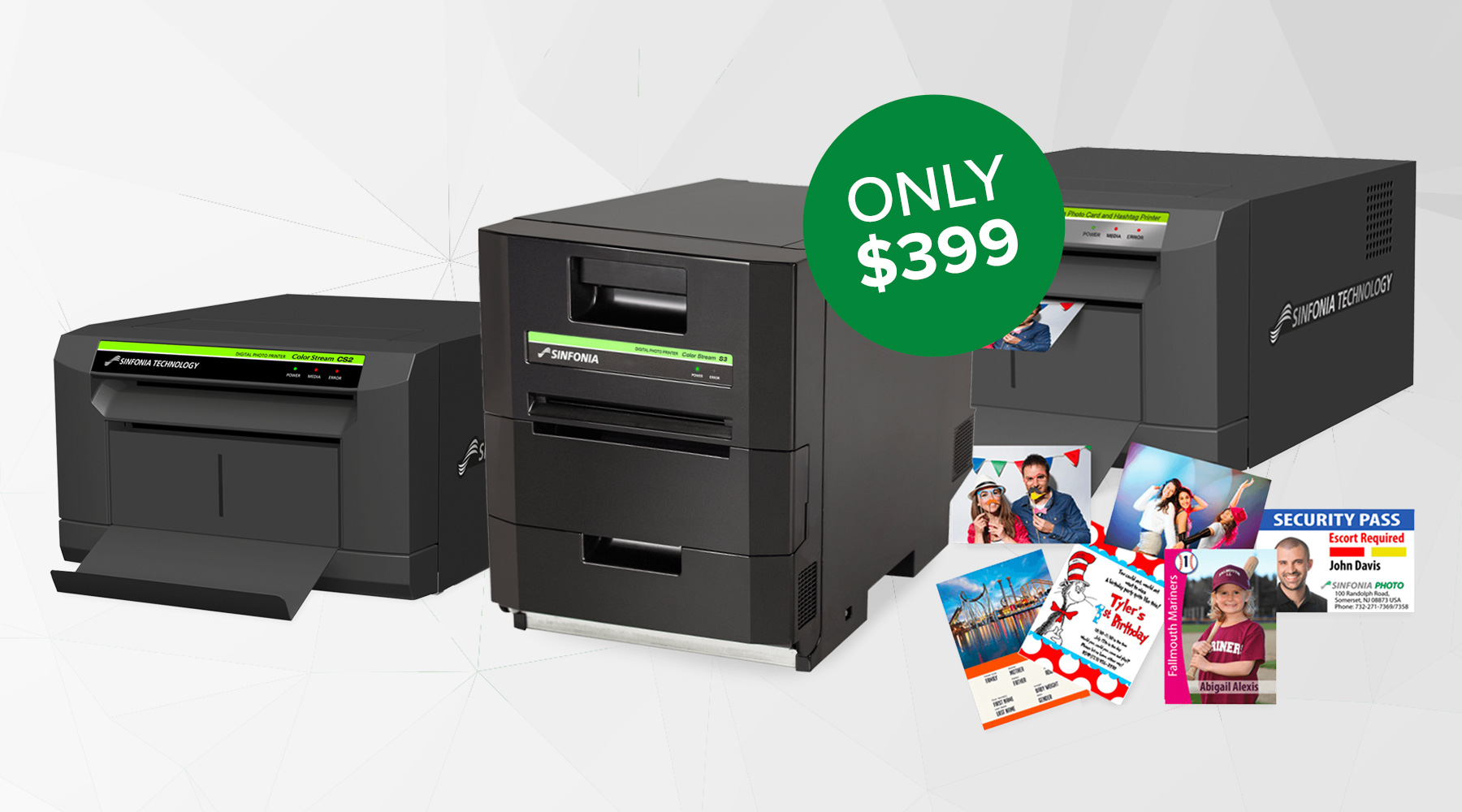 Reminder: Get a $399 Printer With Our Special Offer!
We're offering Sinfonia photo printers for just $399 – and that includes free shipping and a 3-year warranty! Choose from the CS2, S3, or photo card & hashtag printer.
Get your printer while supplies last! Offer good till the end of February 2021. Only valid in the continental US.
Sinfonia Printer Comparison
Quick Guide: Which photo printer is right for your business?
CS2: At ~22 lbs., it's easy to transport for trade shows or on-site & event photographers.
S3: A great choice for mini labs and studios that need large print volume without having to change media often.
PrintCube Demo
PrintCube makes photo printing as easy as sharing from your smartphone. Learn more and request a demo.