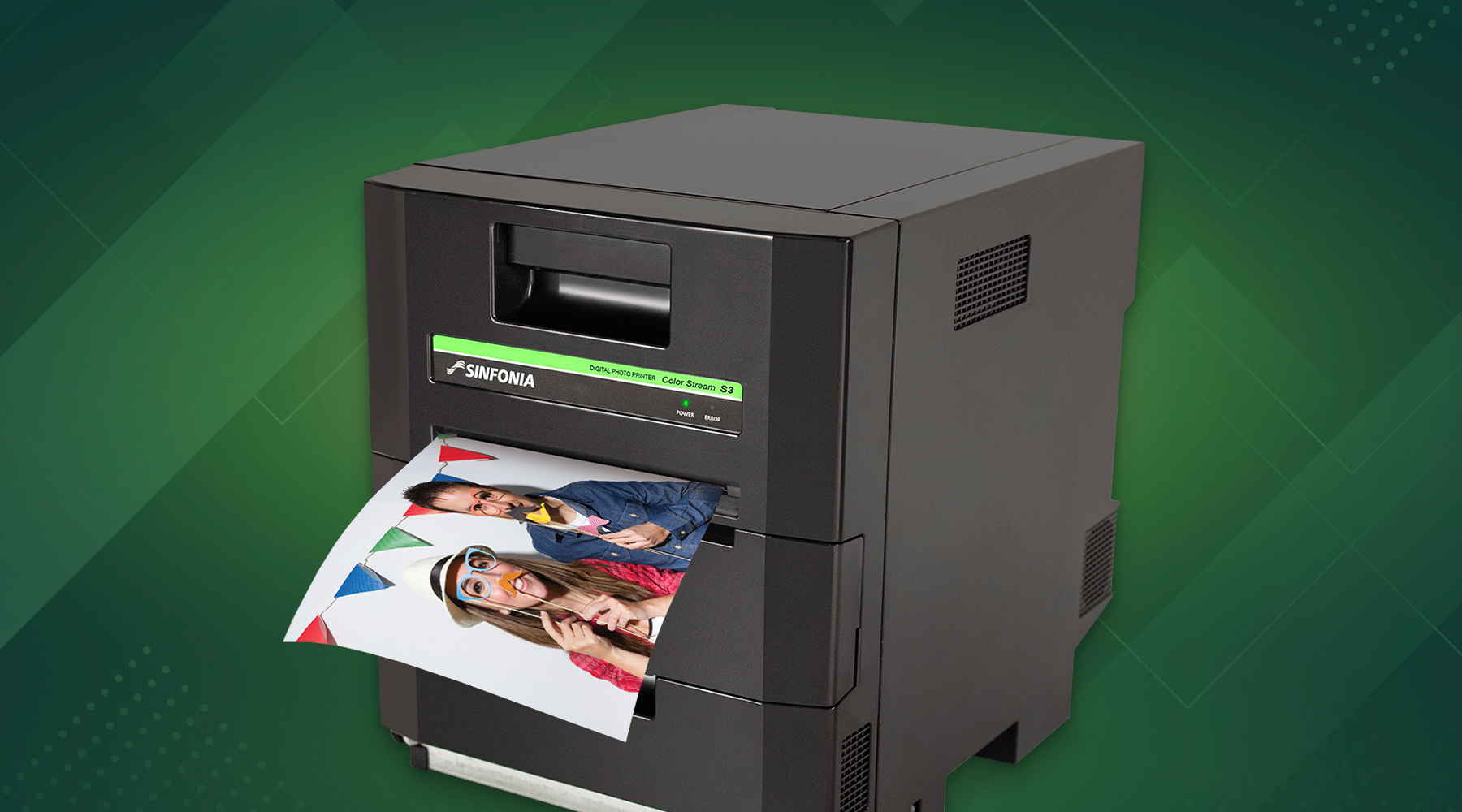 S3 Digital Photo Printer Spotlight
Our lightweight S3 prints fast, at high capacity and high quality, making this the perfect photo printer for your photo booth, mini kiosk, event photos, amusement or theme park, or ID system.
Features
Dye sublimation thermal transfer
4×6" print in 11 seconds!
Can produce 2×6" strips cut from a 4×6" – perfect for photo booths
900 prints between media replacements *for 4″x6″ only
Lightweight: Carry it along and print onsite
For more information on the S3, see our product page.
Download the S3 brochure here.