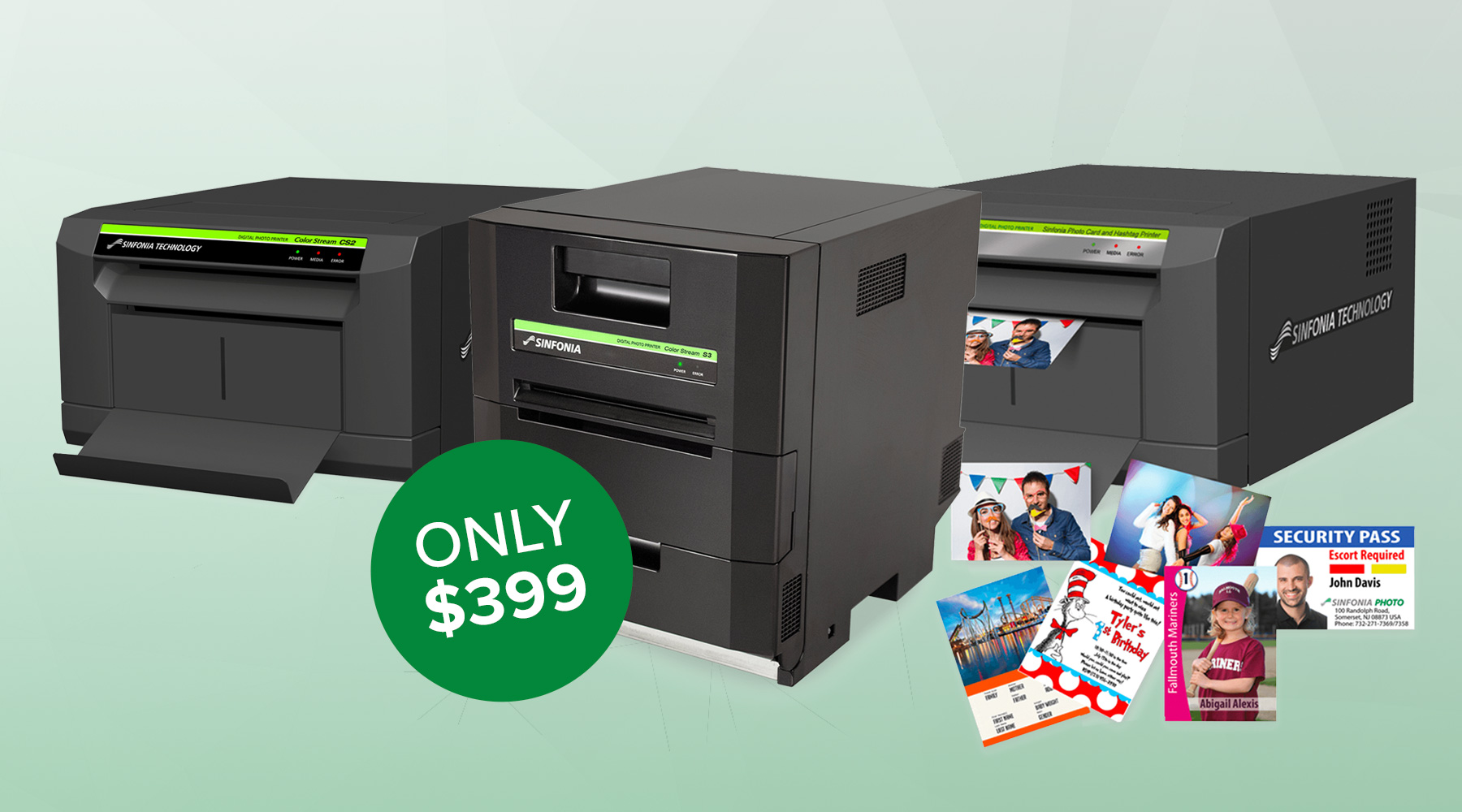 Get Our Lowest Price Ever on Photo Printers
New Sinfonia Website
A new year means a new website. We recently launched our new site, so take a look around!
Photo Booth Expo Discount
Since we won't get to see you at the annual Photo Booth Expo until next 2022, we've decided to offer a special discount to past expo attendees and friends.
Enjoy our lowest price ever offered to photo professionals: $399 plus FREE shipping for our CS2, S3, or our Photo Card and Hashtag Printer. Find out where to buy a printer here.
Offer good till the end of February 2021. Only valid in the continental US.
Easy Ribbon Installation
Easy photo printer ribbon installation:
1. Remove plastic strip from ribbon
2. Align pink ribbon guide on smaller roll inside printer
3. Load larger green ribbon guide onto top green ribbon seat
4. Remove excess slack
5. Close printer and replace tray
To get a visual of this process, watch the video.